Ever since I got to know most of their products, I'm a regular customer of the Spirulina Paul Life company. This company excels in the development of organic and natural products from plant extracts and to tell the truth, using them makes me feel great. And this time I will recommend a product that I received his sample in one of the last shipments and I was very enthusiastic about the fragrance and texture and then also what it does to my face.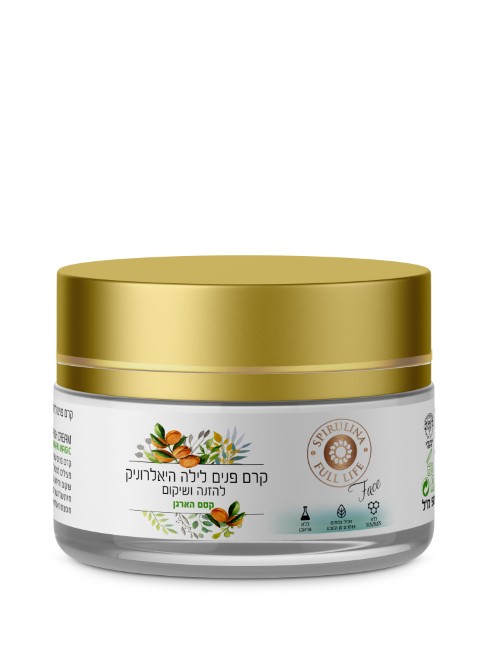 It is a face cream that is applied at night to the facial skin and neck and it nourishes the skin and helps in its restoration. It contains active ingredients for skin care at night and slowly restores skin cells. For girls among us who have already had buds of wrinkles, do not worry, he takes care of that too. This successful cream is based on Moroccan argan oil, contains hyaluronic acid and also substances that build collagen that is responsible for the renewal of skin cells. Regular use of it gives the skin a fresh and youthful look.
So like I said before, its scent is amazing and the texture is very concentrated but not heavy on the skin and is absorbed within a quarter of an hour or so.
It's not that it's really cheap, so it's worth buying when there are specials on Spirulina's site, and what a beauty they often apply. What's beautiful about this company is that even when there are no specials, the prices are very favorable… Look for the specials and buy several of their products in one shipment, and enjoy twice as much.
Feel free to share and write me how it was and whether you liked the product!