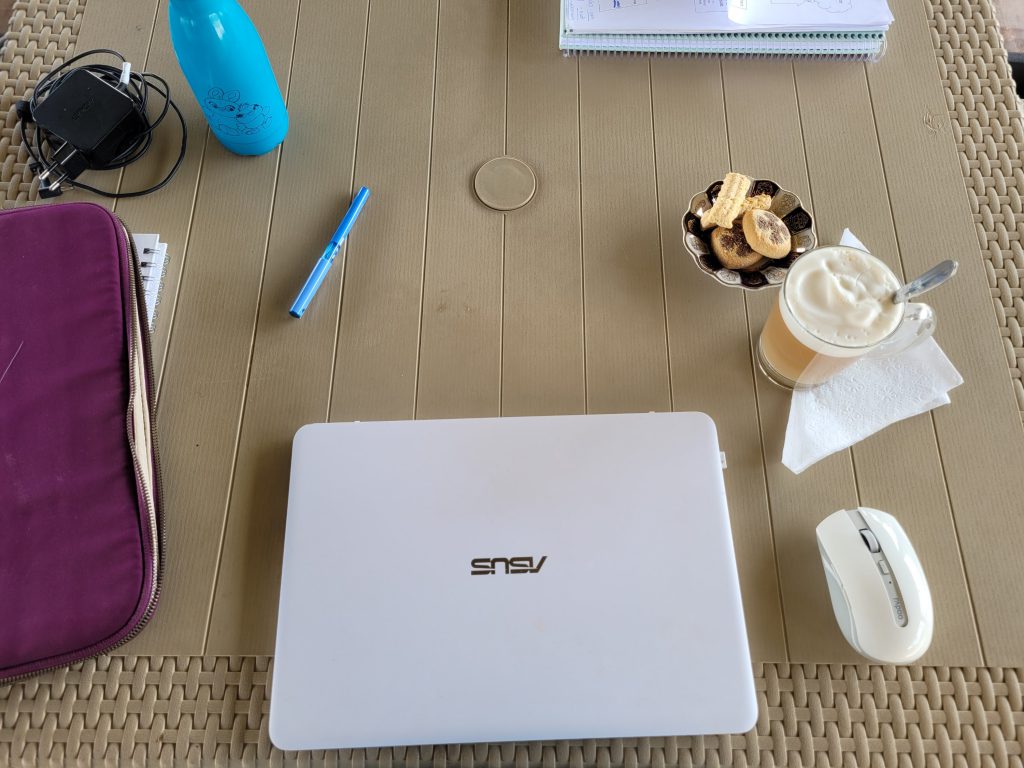 Sometimes the muse does not come by itself and we have to meet it halfway, Freud said this before me. So today I decided to change the atmosphere a bit and write from the work space "HaKaveret" (The Bee Hive) which is located on one of the beautiful beaches of the Sea of Galilee – in Kibbutz Ginosar. It is a beautiful work space that has a beautiful view and it contains several work spaces, meeting rooms, offices, a coffee corner that has soy milk and there is even a kitchen downstairs where you can prepare your own food.
The place is very inviting – the nice and pleasant American – Israeli manager Goldie who runs this place and received us with a nice welcome, the unique design of the place that combines modern and retro, everything is clean and tidy and also very quiet. I had my own corner so I could concentrate in writing, there are stands for laptops and you can just sit in armchairs, lie down and read a book.
Indeed, the Sea of Galilee has become more beautiful since the last time I visited and the windows allow at any given moment to look out over the captivating landscape – green grass, trees and blue water and some amateur swimmers with water mattresses, but not too many. The whole beach is quiet and pleasant to stay. It is definitely an ideal place to recharge, feel the serenity, get inspired, and breathe the warm air of late July.
You are always welcome.
HaKaveret
(The Beehive) Kibbutz Ginosar
Jordan Valley
052-7474575 (Goldie)