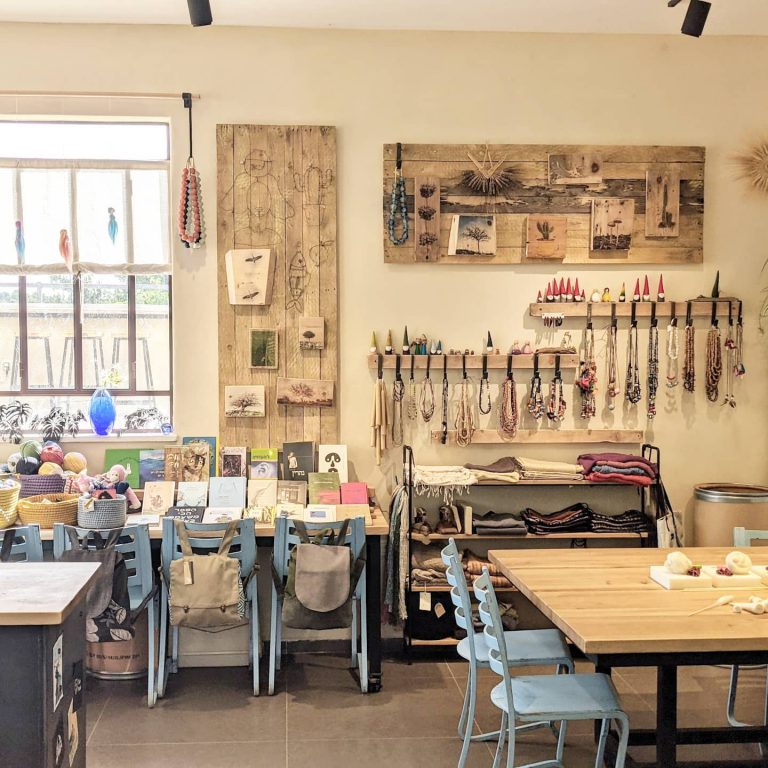 On a hot day with no busy schedule, Mom and I went on a spontaneous tour of the magical Yodfat in the Misgav Regional Council up north. Within this unique rural complex located at the entrance to the settlement between Galilee trees and a natural forest (today we appreciate it more because there are only some nature left in the country) you can find the most worthwhile rural boutique shops in the country. I, who love boutique and unique design and one of a kind items, tend to get lost there over and over again. Mom wanted to go eat a sandwich in 'Tutsi', while I was still touring the shops (and no one has been able to stop it from happening so far). 
This time I really wanted to write about a lovely shop called "Pere" (Wild in hebrew) which located right at the entrance to the complex and is where you have the upportunity to browse unique items of bags, paper products, jewelry, souvenirs that I have not seen anywhere else. Everything is colorful and special in a magical and hommy atmosphere, a cute and pleasant young woman who makes you want to stay longer and longer. I couldn't stop myself from buying a gold-plated necklace with a ceramic heart in a turquoise color that cost 200 NIS (price is a bit high, but the design is unique it's a one of a kind). The beautiful golden bracket on the back is signed by the Israeli designer Hadas Shalom and you are welcome to come visit and see the designs and accessories, it's a wide variety of beautiful works in this magical and rare store.
do not miss!
Pere | Boacha Yodfat 
04-9966263
Open all days of the week (including Saturday) starting at 09:00.